For sailors who subscribe to the philosophy of free and open content.
The Pearson Plebe & Cub

Sailing and Rowing Dinghy
Deluxe Plebe
Sail for pleasure or row for utility... you'll be proud of this dinghy... deck loaded or on davits! The rugged all-purpose Plebe is tops! Its soft-chine hull has a molded-in keel for stability. The varnished mahogany lever-controlled cetnerboard, molded-in centerboard box, dacron sail, aluminum spars (mast jointed for easy stowing), and dacron rigging are features which appeal to both beginner and seasoned import sailor.
Deluxe Cub
As yacht tender, cartopper, or fun boat, the beamy lightweight Cub maintains its fiberglass good looks year after year. Rows easily or takes outboards up to 3 HP. Same strong hull as Plebe.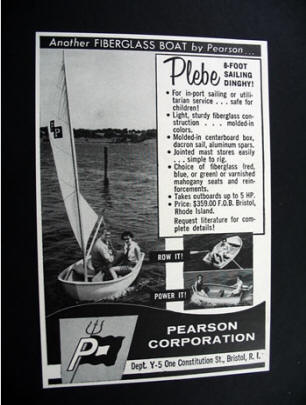 ---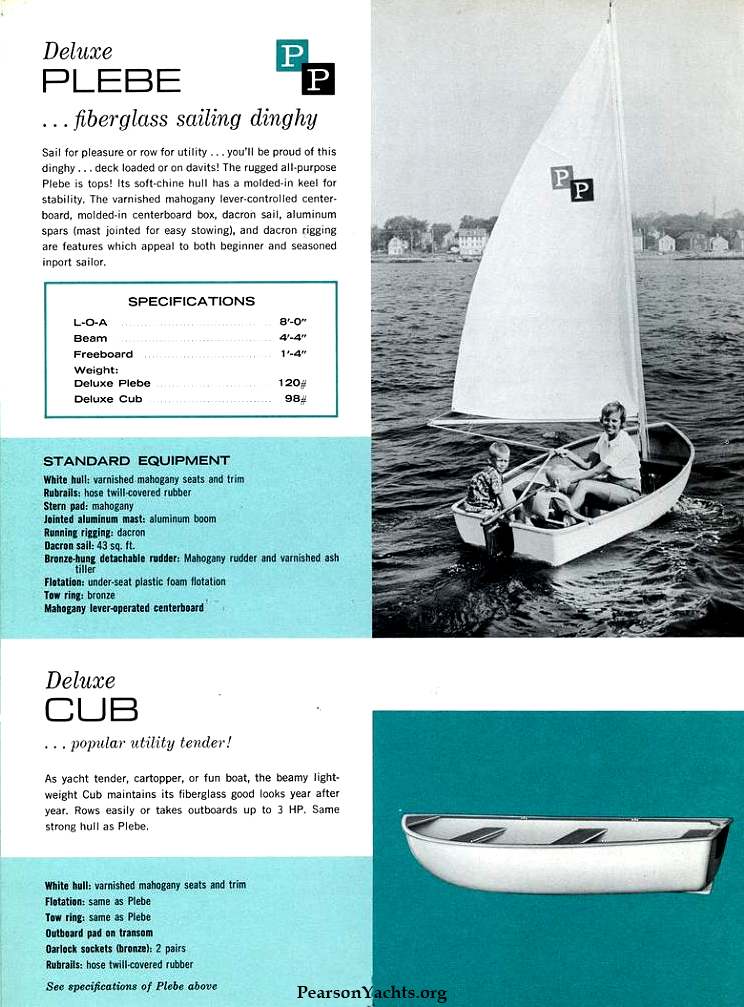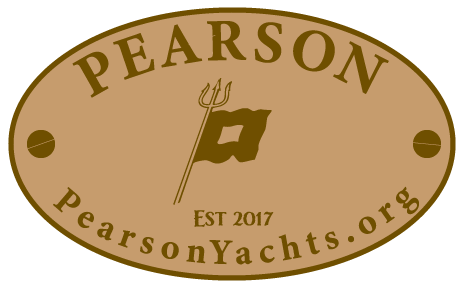 ---