Pearson Yachts Portal
The Pearson 34 : 1983–1986

A culmination of a great many years and a great many boats...
theBoat
Most of us want a boat that performs - not, however at the expense of stripping its comforts. The Pearson 34 will give you the accommodations and the easy handling that heighten the joys of cruising, in a boat also designed to be competitive and spirited for club racing.
To get the speed we wanted, we designed the 34's hull shape to the external principles of hydrodynamics - not to racing rule considerations. Aft sections are full to increase sail carrying power and improve reaching and running potential. Forward, her sections are moderately full to provide buoyancy and a greater measure of dryness on deck. And to give you the best deep or shallow water cruising, we offer either a fin keel or optional keel/centerboard underbody.
Below decks, a classic arrangement plan is used because it gives, fundamentally, the best use of space. Recent attempts to compartmentalize boats of this size haven't fooled anybody - including Mother Nature.
To summarize, I'd like to say that the Pearson 34 is the culmination of a great many years' and a great many boats' worth of experience. In my estimation she's and honest boat that will get you anywhere quickly and safely in a design that won't leave comfort behind.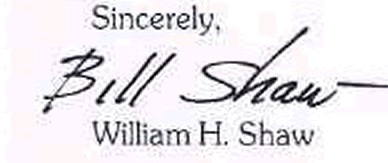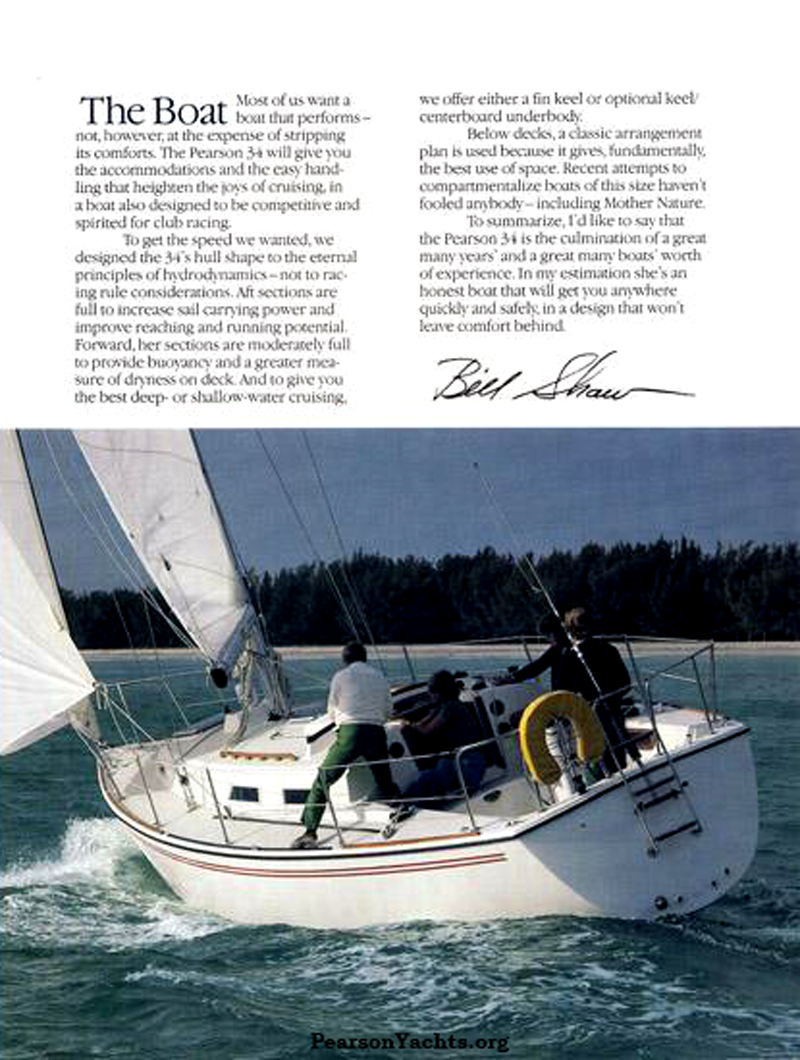 Pearson Yachts Brochure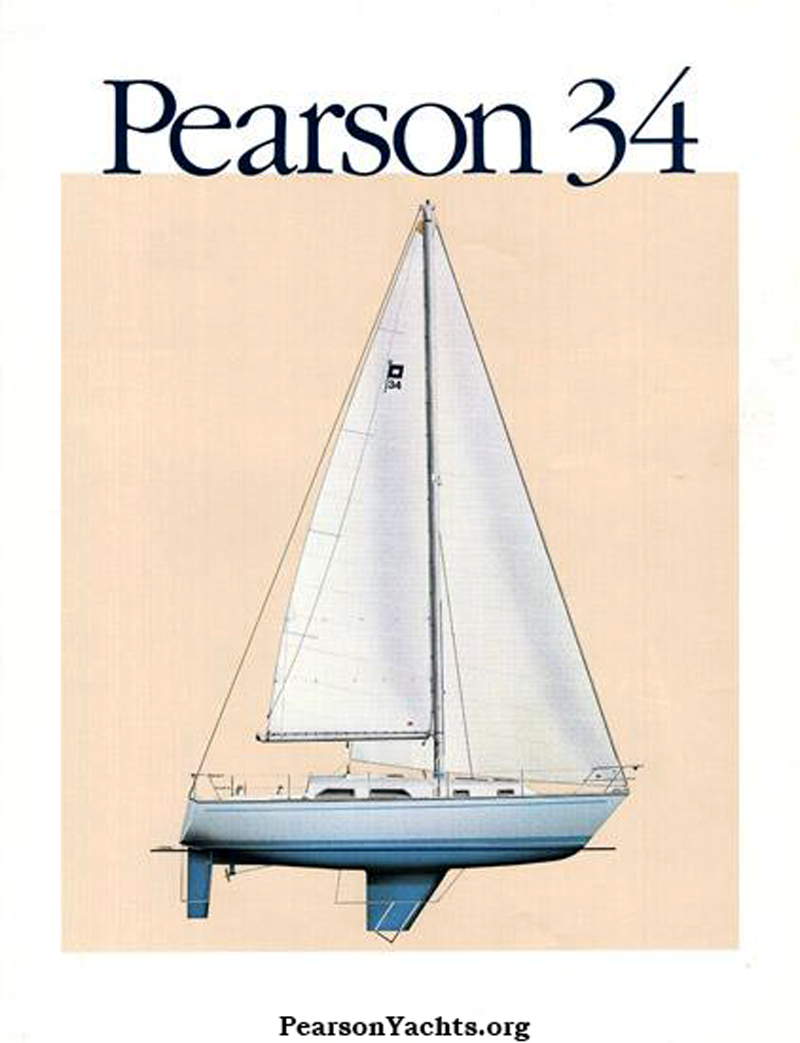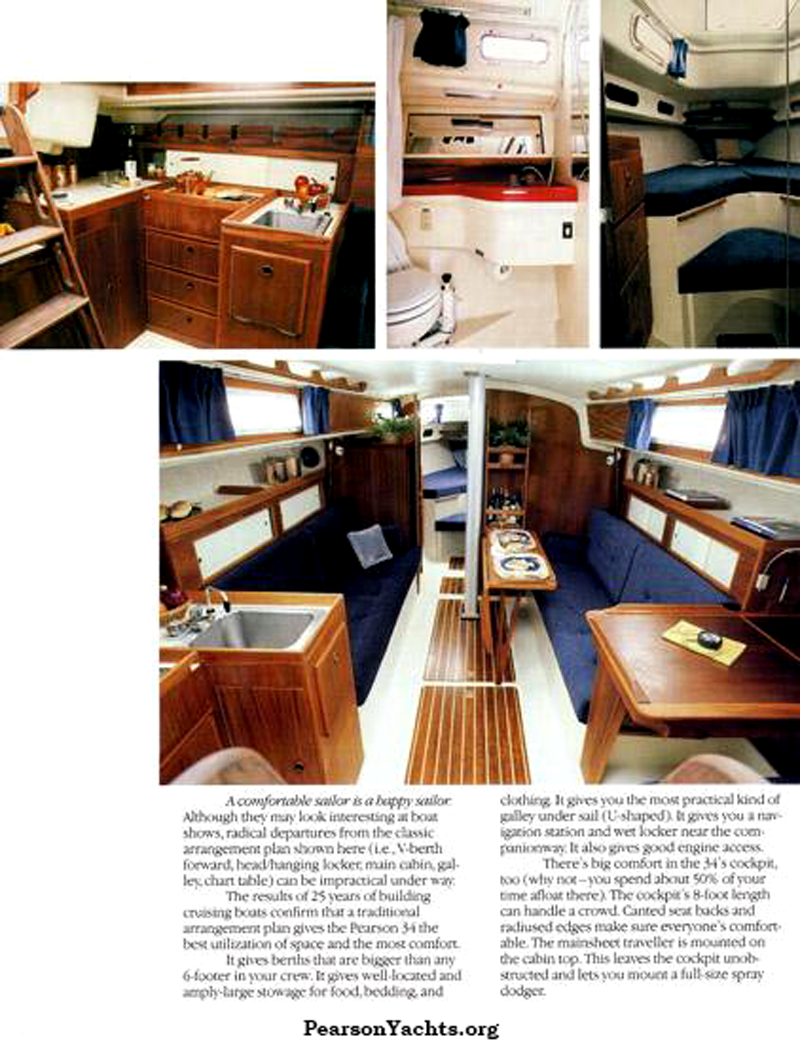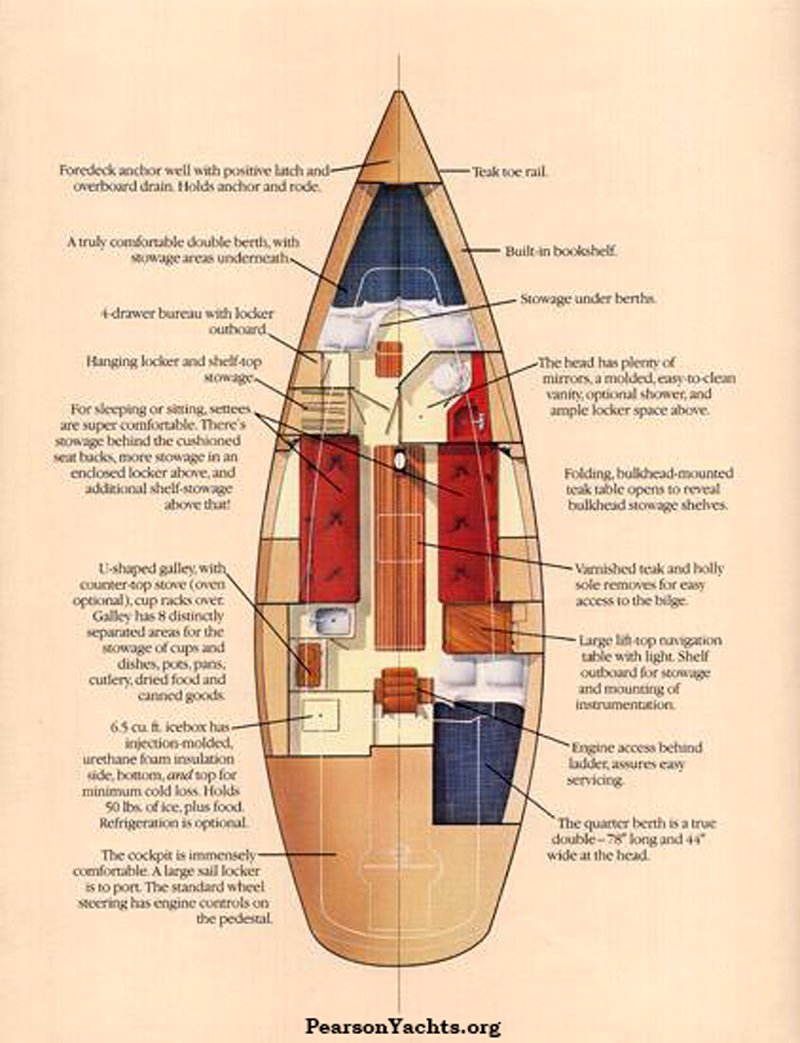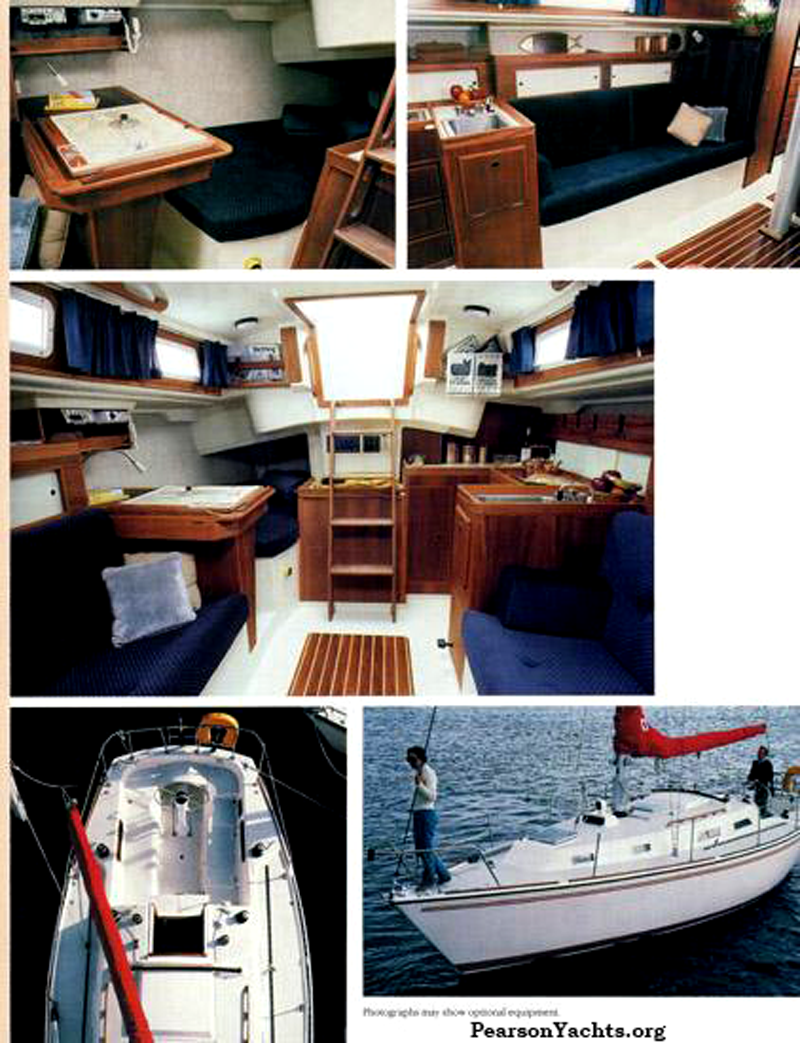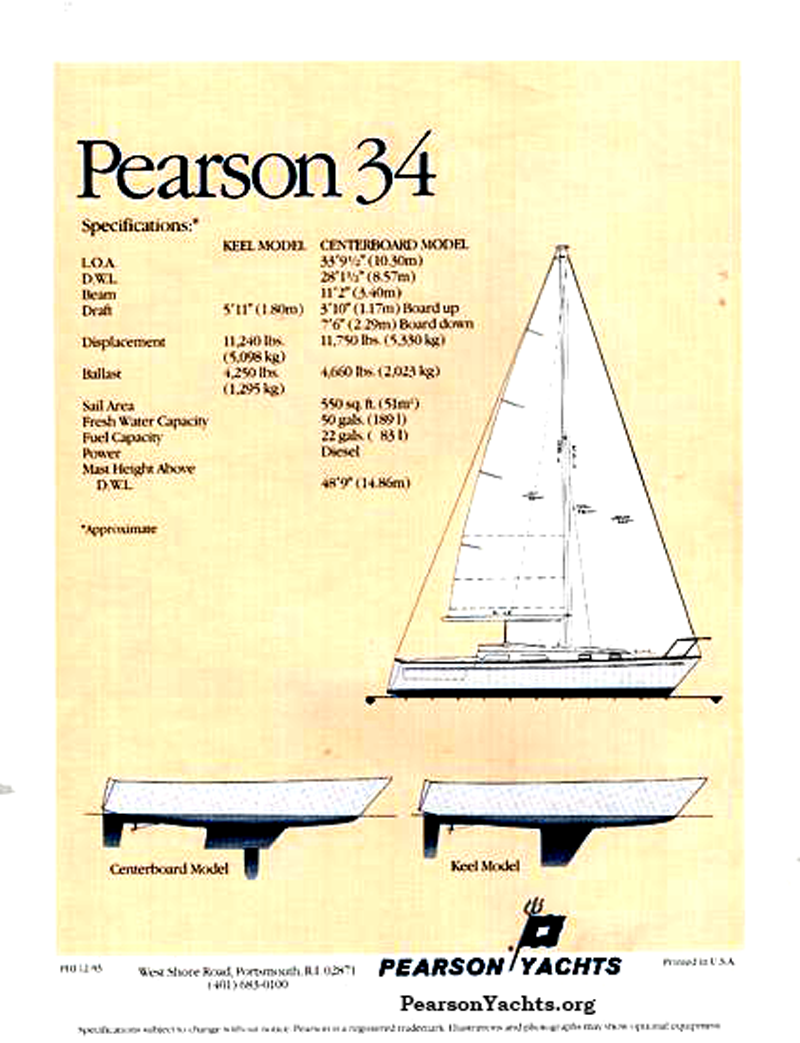 ---