Pearson Yachts Portal
The Pearson 385 : 1984–1986

Pearson Yachts pushes back the frontiers of space. Our new Pearson 385 gives you an unheard of amount of room and privacy, in a size you can handle and afford.
---
Delight To Sail
theBoat
We designed the 385 with a center cockpit layout to meet the requirements of owners who want the most privacy within a specific size of boat.
By locating the owner's and guest's staterooms in the ends of the boat with galley and main salon between, you achieve maximum privacy and excellent functional flexibility.
Now you can turn in without inconveniencing others and dream about tomorrow's landfalls, while the rest of the crew spin their yarns about far away places with strange sounding names.
The center cockpit offers a commanding view in all directions, and communications with the galley or navigation center requires little more than a whisper.
The rig is proportioned to give a nice balance between light and heavy air performance while providing the ability to be handled by a small crew. Add to the basic sail plan today's reefing systems for mainsails and jibs, and you have the perfect answer to short-handed cruising.
Above water, the styling reflects the functional aspects of the interior and the safety features necessary for ease of sailing, line handling, and anchoring.
Underwater, the 385's shoal fin keel and skeg rudder configuration make her a delight to sail and remarkable maneuverable under power - features that one appreciates in crowded harbors and anchorages.
Come Sail With Us...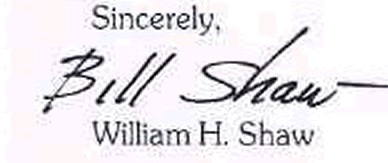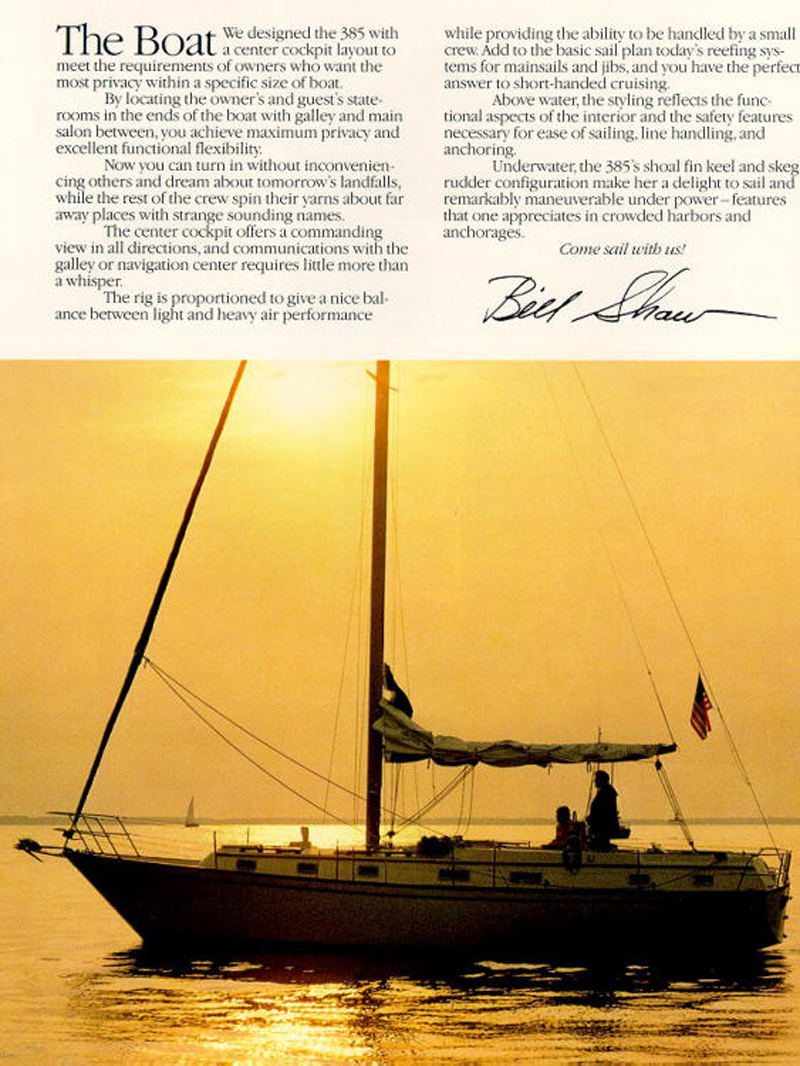 ---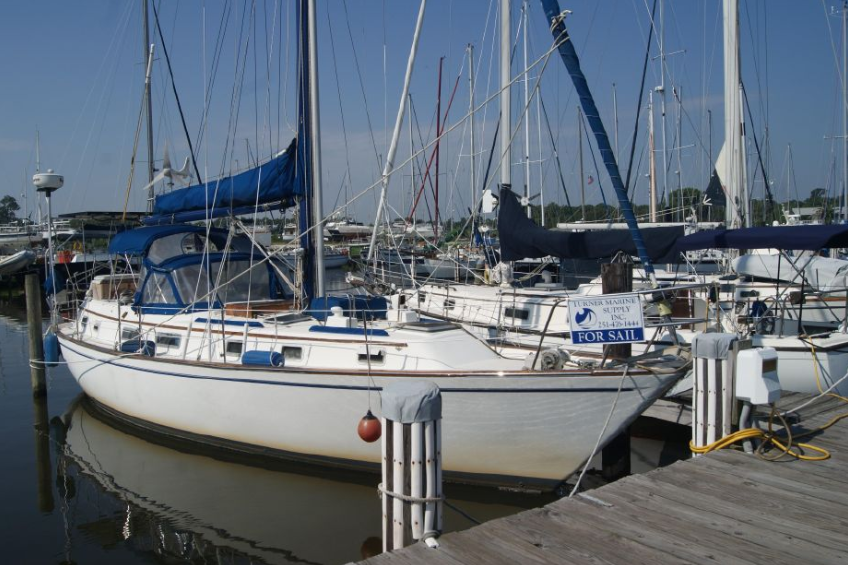 ---
Pearson 385 Brochure
Click to enlarge
---
---