Pearson Yachts Portal
The Pearson 34-2 : 1989–1991

A boat designed to match the sailing styles of today.
The New 34
The Pearson 34 offers the perfect combination of roomy live-aboard accommodations and ease of handling in a true performance cruising boat. Feature for feature the Pearson 34 delivers more standard amentities than the competition, and Pearson's quality and integrity are second to none.
If you are in the market for a cruising sailboat that is easy to maange, a joy to sail, great to live aboard, and a pleasure to own for years to come, you owe it to yourself to look closely at the Pearson 34. If you compare, we think you will come to the same choice that thousands and thousands of Pearson owners have made for over 30 years.
---
Pearson Yachts Brochure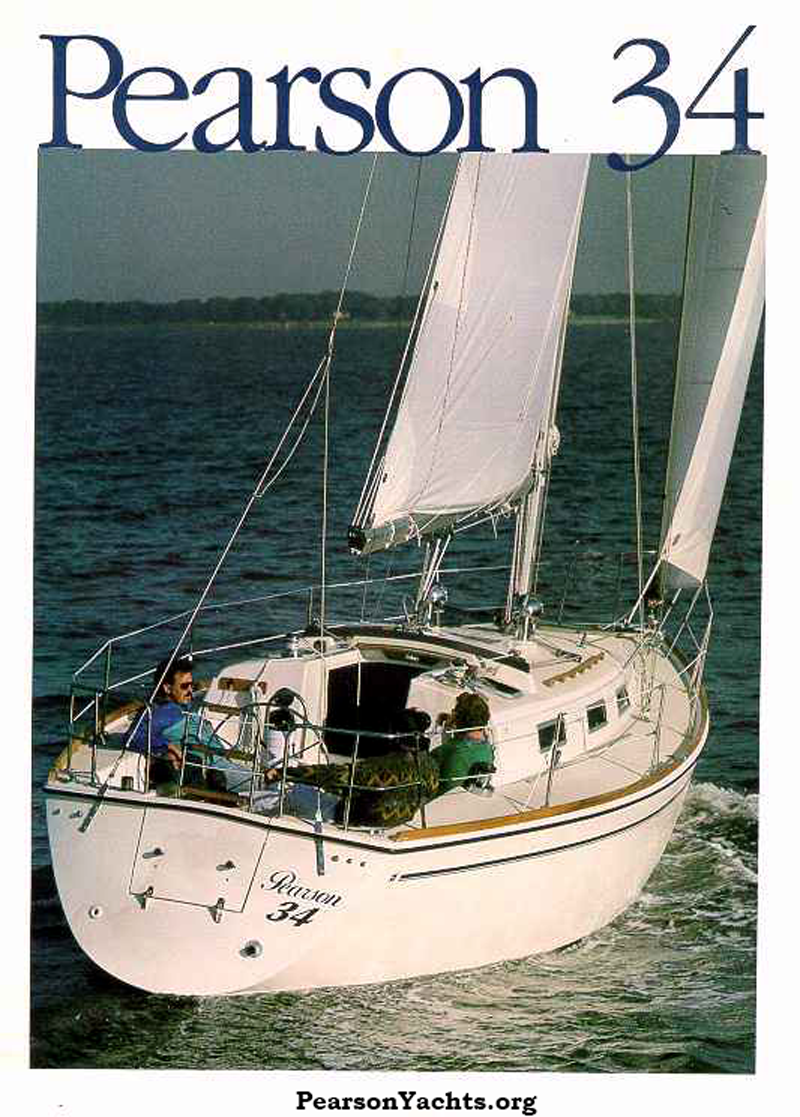 ---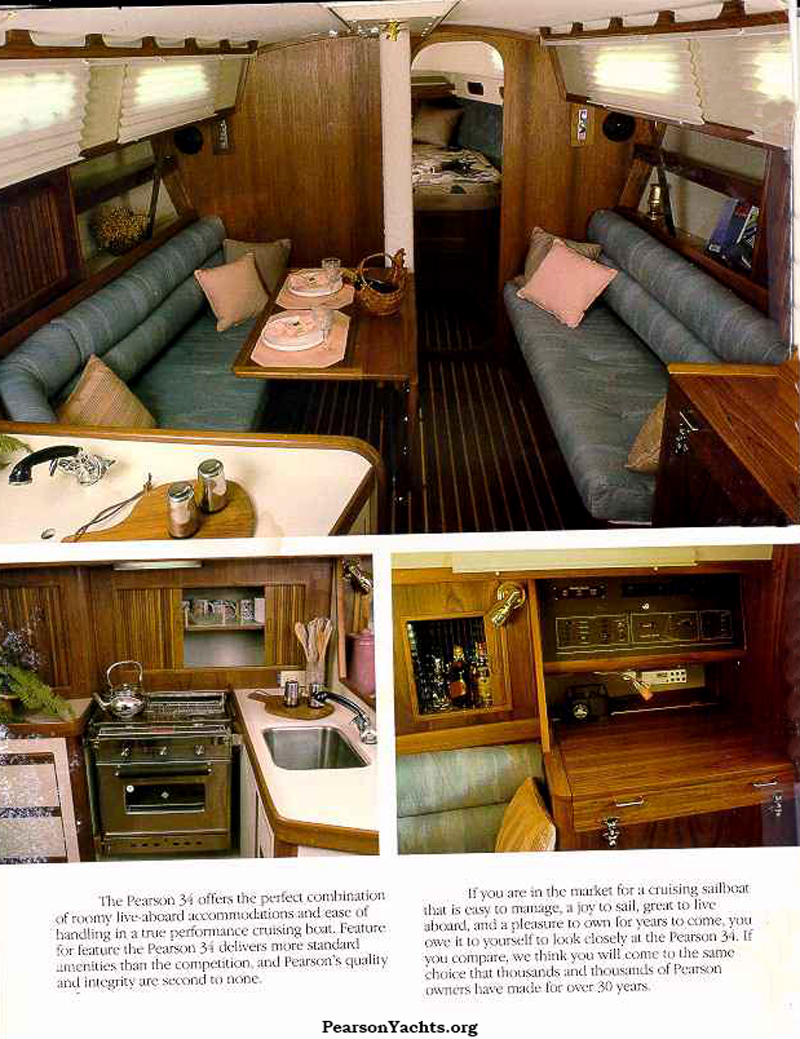 ---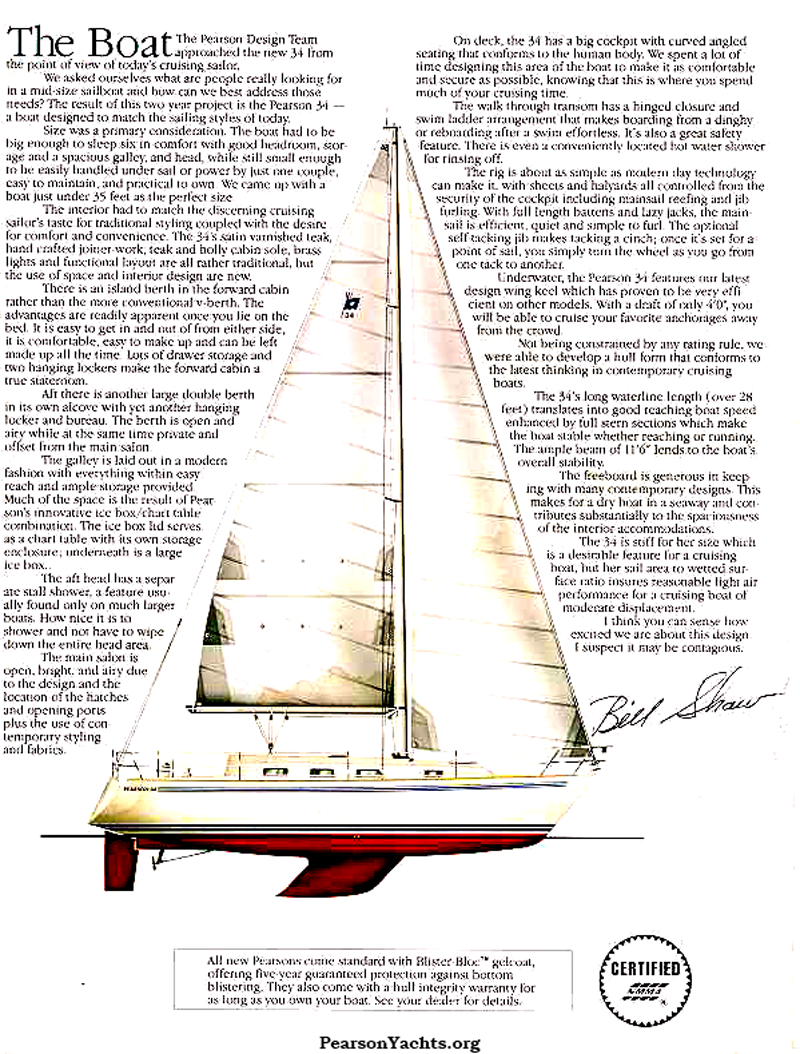 ---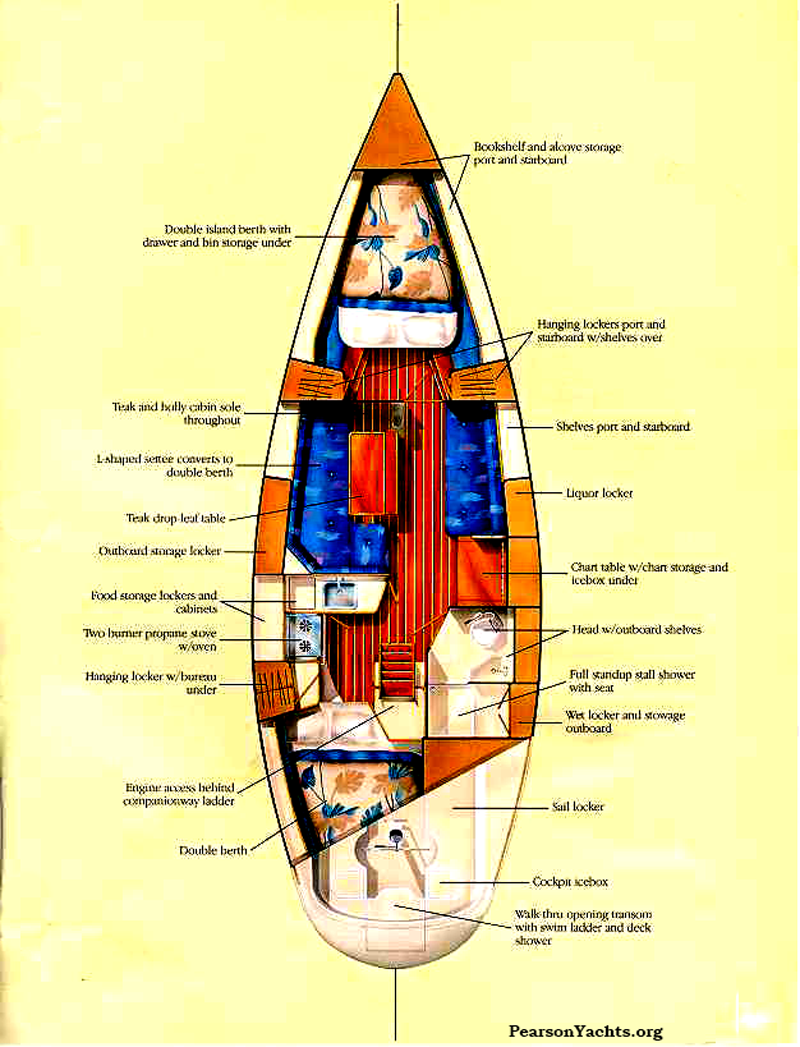 ---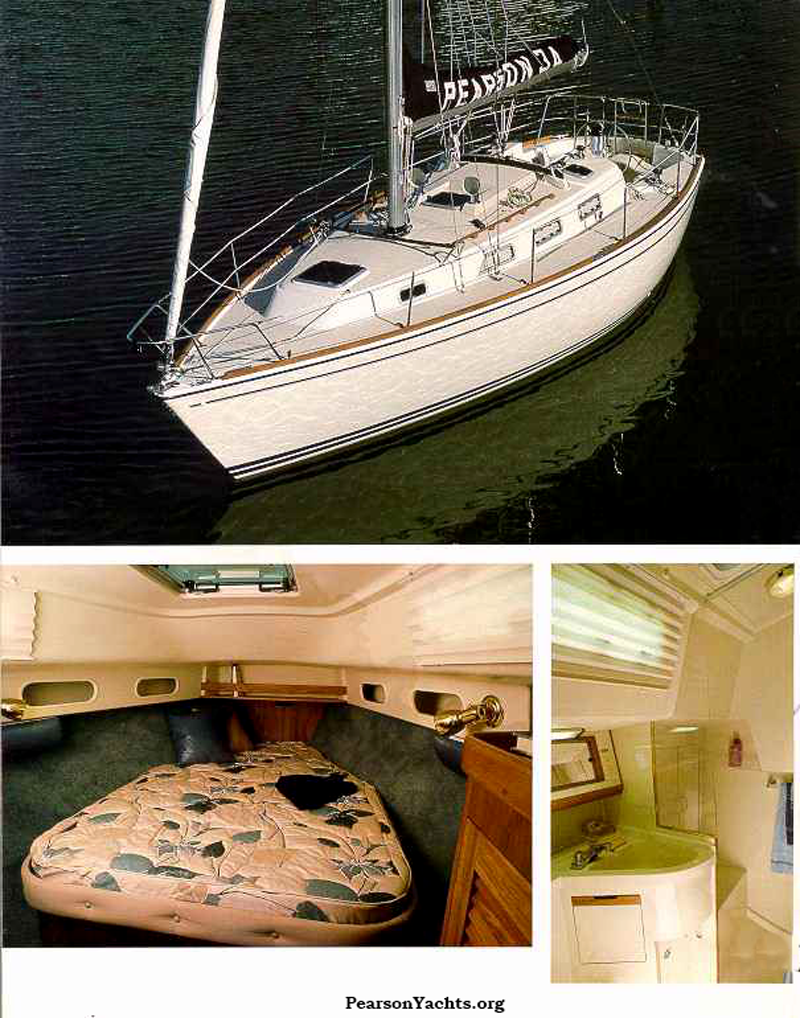 ---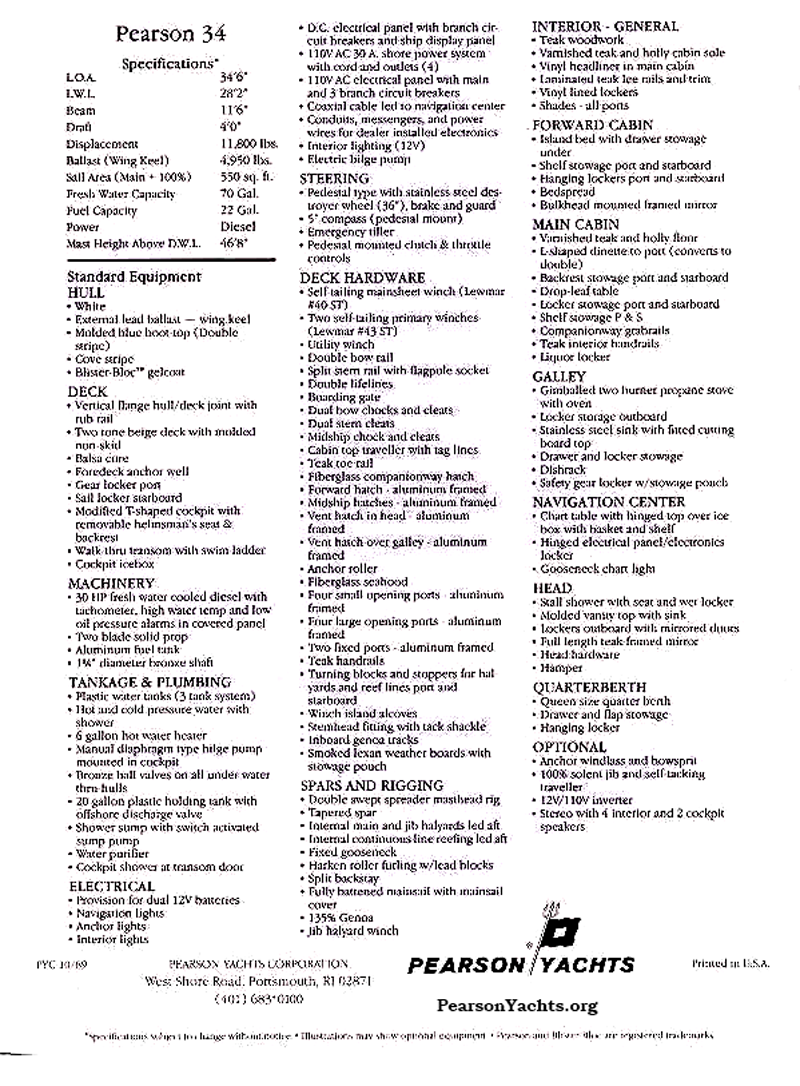 ---