For sailors who subscribe to the philosophy of free and open content.
The Pearson 32 Custom

A One-Off 32-footer that was raising eyebrows.
Screech
"She was a little racing keel-centerboarder, a one-off boat. She did very well in racing around here, and then went to the Great Lakes, up around Green Bay. She stayed in the Bay, and was Boat Of The Years there for about three or four years running. She was great; I loved that boat. I thought she was a very, very good looking boat. But she had practically nothing down below, my wife hated her. The Screech wasn't particularly light; in fact, she was a relatively heavy boat. Ballast was inside in the sense that it was in the vee of the hull as opposed to being bolted onto the outside. The ballast actually consisted of bird shot that we poured in and then glassed in place. It wasn't as dense as solid lead, but it was dense enough, and it was inexpensive.
The market wanted a bigger size, so we took the hull form, expanded it, and it became the Pearson 40. And also, we've been in this business for close to 30 years, and when you say the name "Pearson," the customer identifies with a wholesome, good-performing cruising boat, not a racer."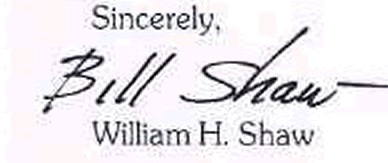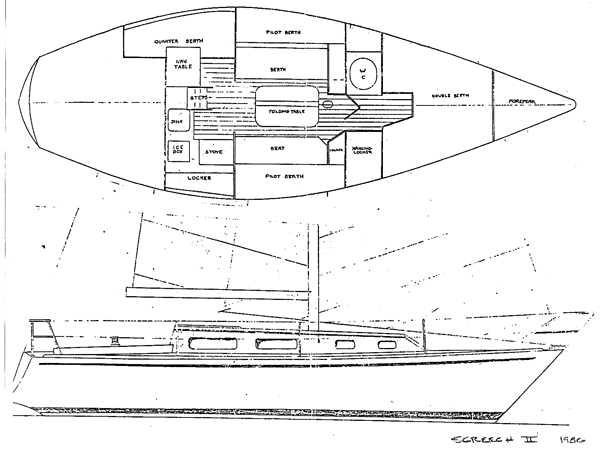 ---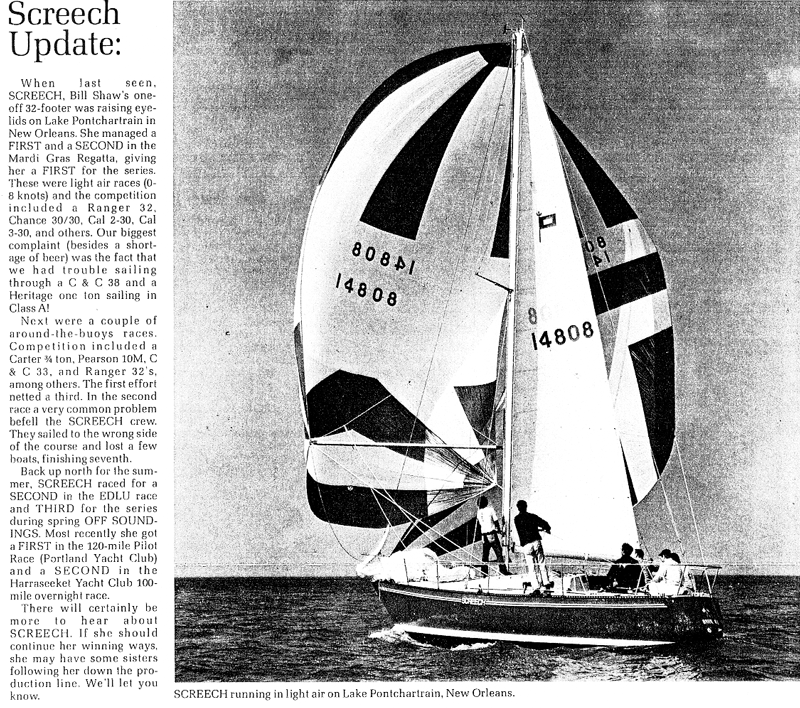 ---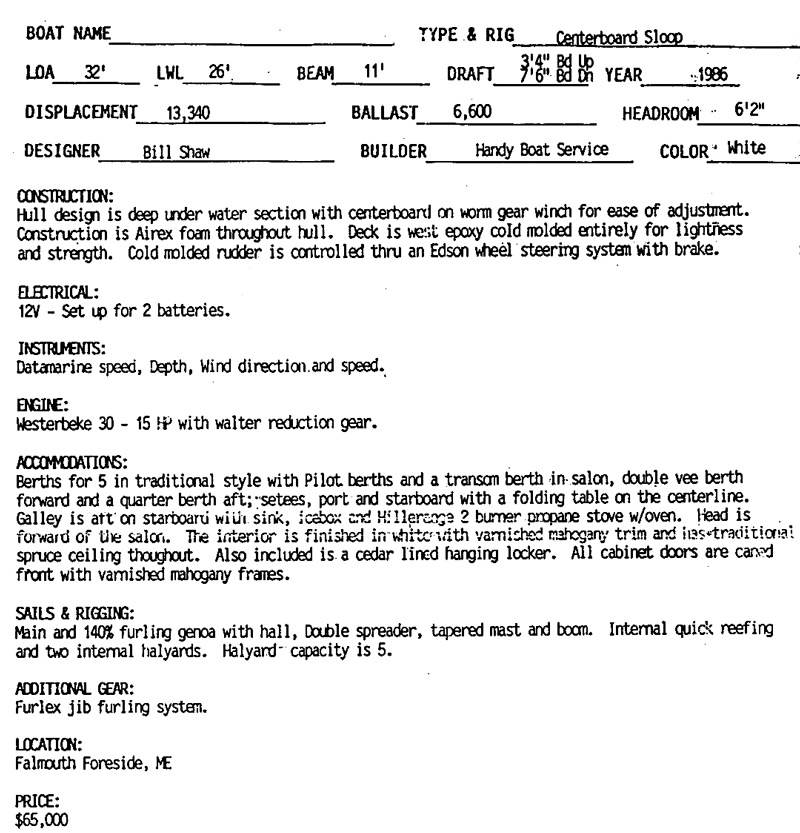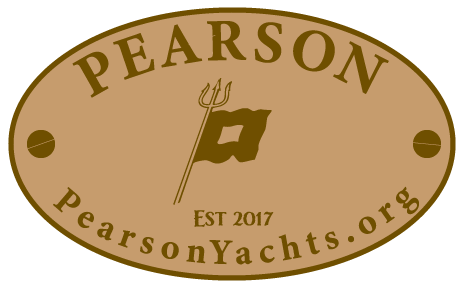 ---