Pearson Yachts Portal
The Pearson 36 Cutter (367) : 1981–1982

The new Pearson 36 Cutter responds to the resurgence of interest in this traditional, convenient rig.
---
A Particular Joy
theBoat
To the cruising yachtsman whose crew may have left the nest to pursue other interests, the large sail plans, tall sticks and overpowering genoas of a lot of recent designs probably mean more trips to the foredeck than desireable as well as sheet loadings that try the patience of everybody aboard. What seemed a cinch with a half dozen strong teenagers aboard becomes somewhat more formidable.
Welcome to the world of short handed sailing... to a time when the split rig or modern cutter may be just what the doctor ordered. For pure ease of handling and simplicity, the contemporary cutter with an all inboard rig or with the optional addition of a rolled furling jib-top is a particular joy. For my money, there is no experience in sailing more pleasant than beating up a narrow channel or weaving into a crowded anchorage alone, under full sail, knowing you're in complete control.
The main and club forestaysail tend themselves while you tend only to a spoke or two adjustment of the wheel. I've always wondered why so many long passages have been made in cutters. Now I know. They're a cinch to sail.
Our Pearson 36 Cutter is a particular joy. Not only does she boast all the inherent advantages of her rig, but we've given her a huge cockpit with comfortable backrests, bulwarks for safer footing, a roller sprit for simple anchoring and a moderately shallow draft for a boat of her size.
We spent a lot of time aboard the prototype during the summer of '80 and believe me, I think our engineers anticipated we were going to live aboard. The stowage is immense. And with the separate stall shower and plenty of water capacity a daily shower is certainly not out of the question.
I'm confident you'll like this boat. Coming in from Cuttyhunk this past summer on a blustery day when most of the gang stayed put, one of our guests said, "Boy, she's got broad shoulders!". I thought that was a nice way to put it.
Come Sail With Us...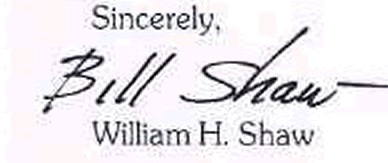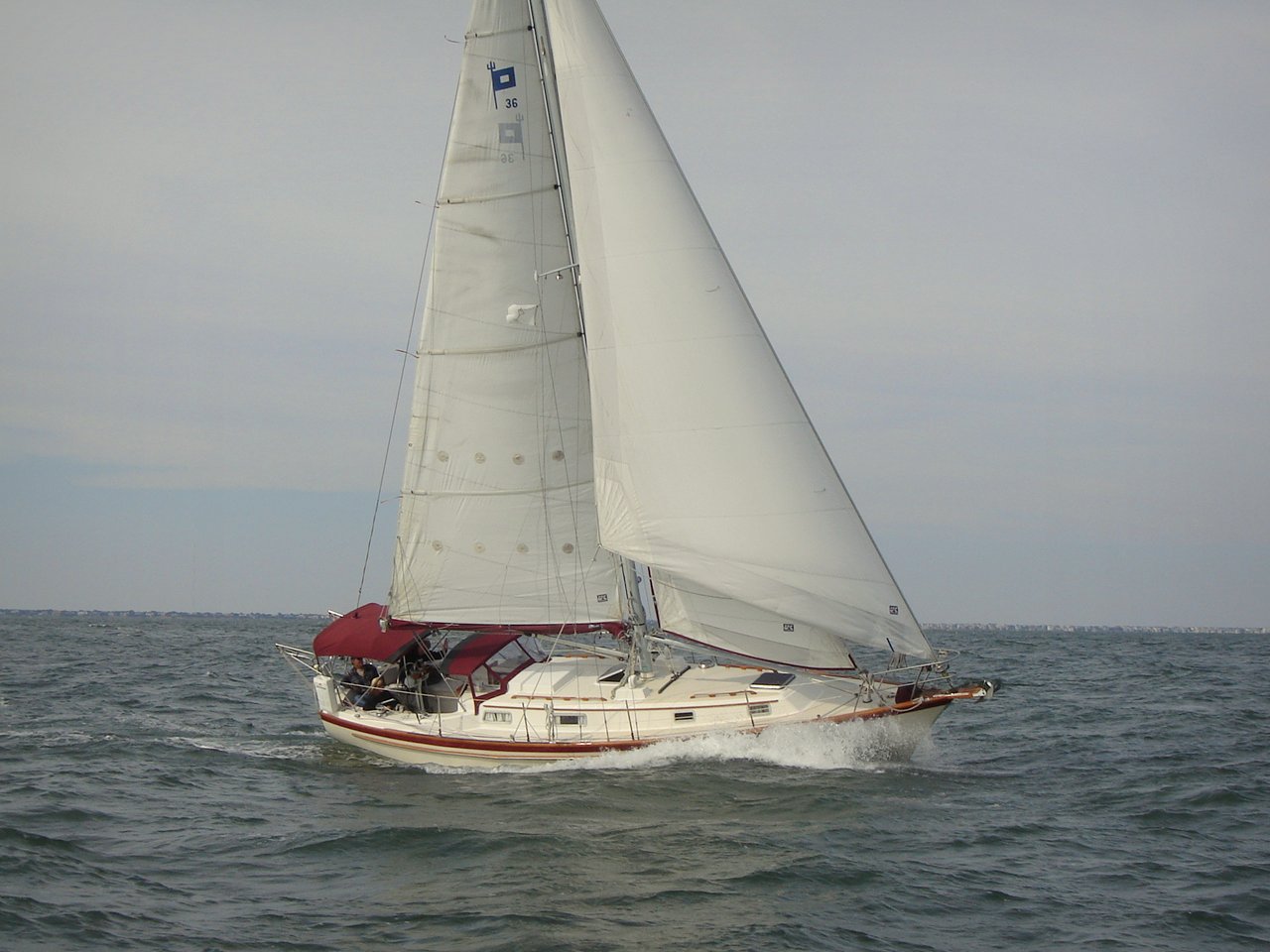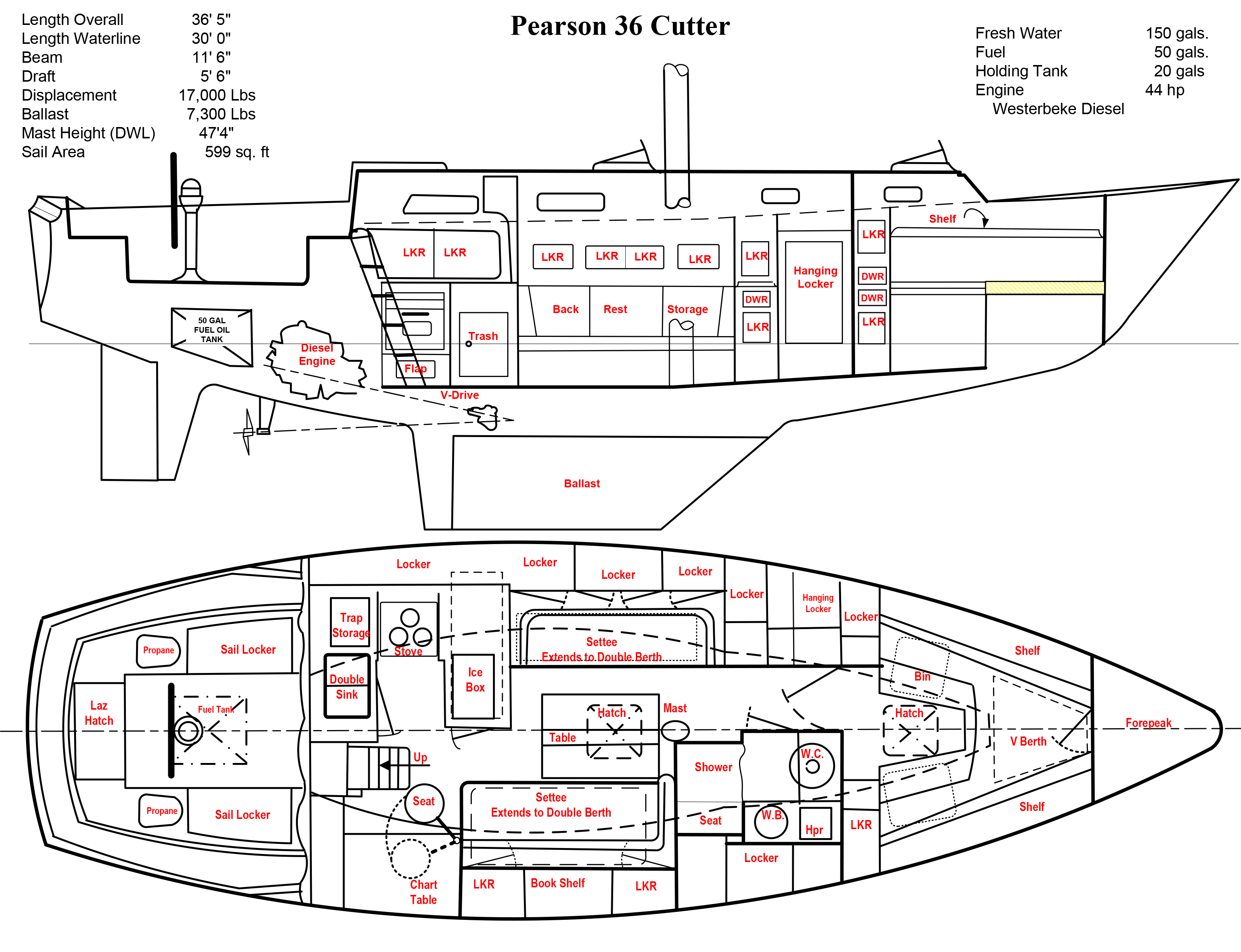 ---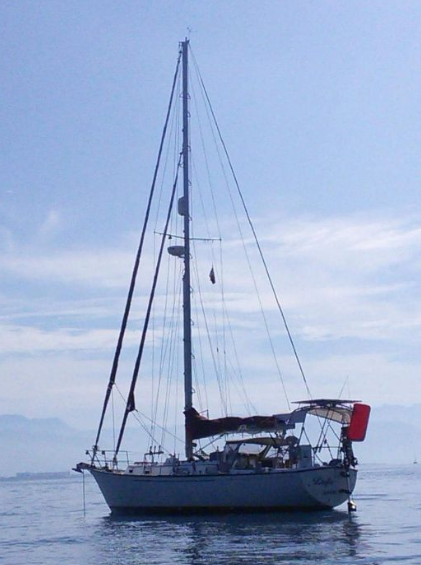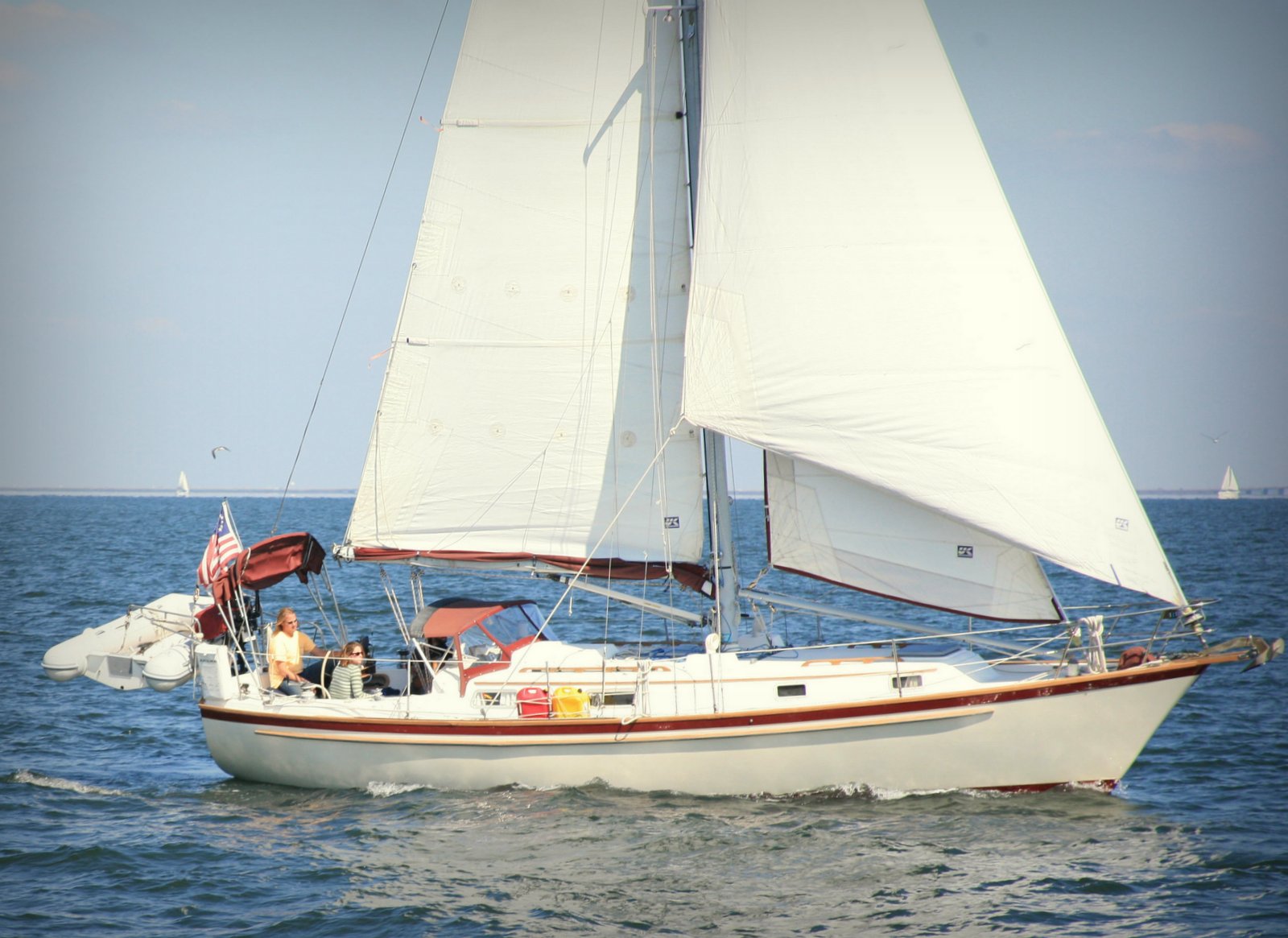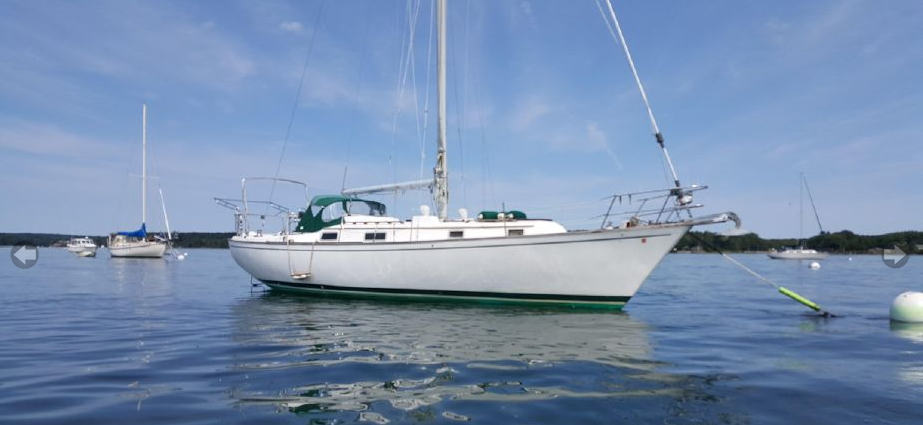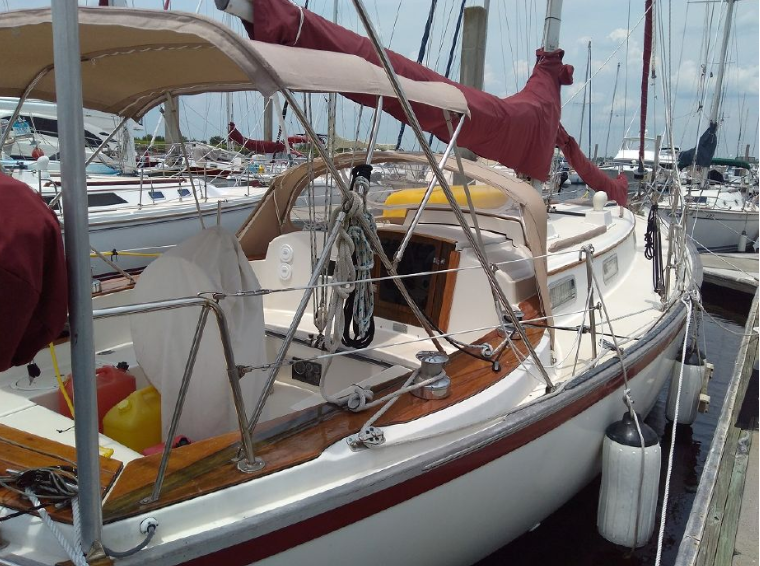 ---
Pearson 36 Cutter (367) Resources
Pearson 36 Cutter (367) On The Web
---
Pearson Yachts Brochure
Click to enlarge
---