For sailors who subscribe to the philosophy of free and open content.
Pearson Sailboats
From 1956 to 1991 Pearson Yachts produced numerous models of sailboats, which are listed here in a comprehensive table. Each model contains references to detailed specs, brochures, websites, and more.
---
All Sailboat Models
Click header field to sort by column.
---
Key to Sailboat Table
Model: Pearson model name and link to line drawing.
Type: Boat and Rig Attributes. All types are Bermuda rigged sloop, single mast with fore-and-aft sails, unless otherwise specified by Cat, Ketch, or Yawl.
LOA: Length Over All, the maximum length of the hull, in feet, from stem to stern measuring parallel to the waterline. This does not include projections of pulpits or spars.
Draft: Deepest extent of hull, typically bottom distance from waterline to bottom of keel.
DISP: Displacement, the vessel's weight in pounds, calculated from the volume of water displaced by it.
SA/D: The sail area to displacement ratio is a bench-mark to evaluate light air performance as well as heavy air conditions.
Production: Approximate years and number produced.
Designer: Yacht designer
Home: Reference page for this model.
External Websites: External sites open in new browser tab or window.
---
---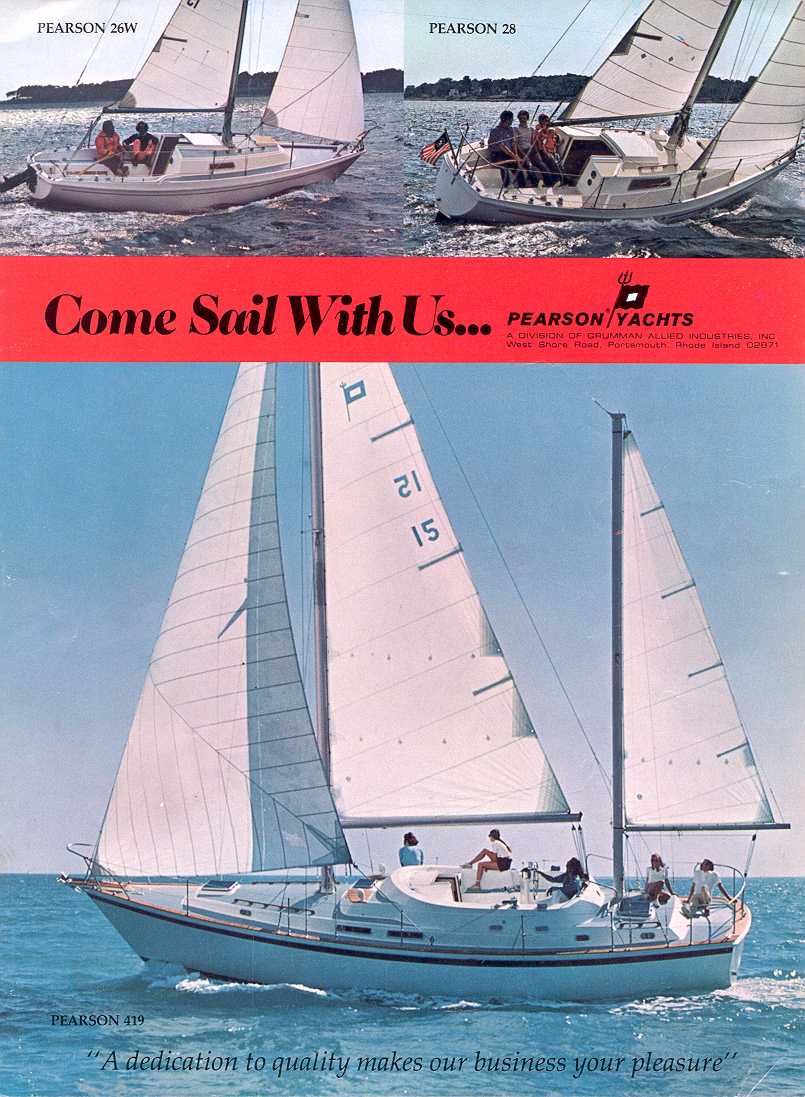 ---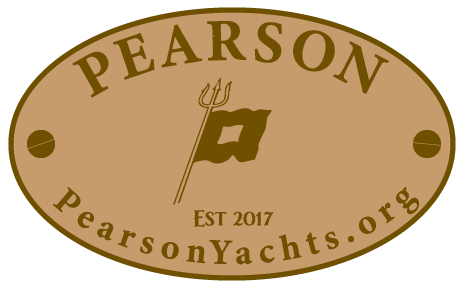 ---