For sailors who subscribe to the philosophy of free and open content.
The Pearson 31
In 1977 Bill Shaw further increased the versatility of the Pearson line with the Pearson 31 Sloop. This original P31 design combined the latest thinking in a go-fast hull configuration with a manageable 7/8'ths fractional rig to take advantage of IOR racing rules, while still providing comfortable accomodations. It was produced as the first P31 design from 1977 to 1978 with 65 boats built.
This hull was redesigned as the Pearson 32 in 1979 with a masthead rig and larger cockpit. That design no longer met IOR rules and was in production until 1982.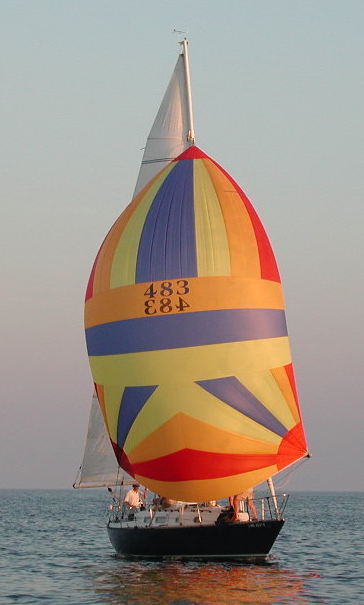 Pearson 31
Pearson 31 By The Numbers
Specifications*
LOA (Overall Length)
31'
LWL (Waterline Length)
25'
Beam
10.6'
Draft
5.5'
Displacement**
9,400 lbs
Ballast
3,800 lbs
Sail Area
465 sq ft
Mast Height (above D.W.L.)
Cockpit Length
Auxillary Power
Diesel
Foretriangle Area
206 sq ft
Mainsail Area
258 sq ft
I - Foretriangle Height
35'
J = Foretriangle Base
11.8'
P - Mainsail Hoist
39'
E - Mainsail Foot
13.3'
Technical Data
| | |
| --- | --- |
| Designer | Bill Shaw |
| Years Built | 1978 - 1981 |
| Hull Speed | 6.70 |
| SA/D - Sail Area to Displacement | 16.7 |
| DLR or D/L - Displacement to Length Ratio | 269 |
| BR – Ballast Ratio | 40% |
| L/B – Length to Ballast | 2.93 |
| LWL/B – Waterline Length to Ballast | 2.36 |
| OR – Overhang Ratio | 19% |
| CSF – Capsize Screening Formula | 2.01 |
| MCR – Motion Comfort Ratio | 23.3 |
| M/F – Main to Foretriangle Ratio | 1.25 |
| PHRF (avg) – Performance Handicap Rating | 174 |
---
theBoat
For some time now I've been wondering why there are no boats designed to appeal to the one design racer and the day sailor who's ready for cruising accomodations. The sailor I'm talking about is that type who doesn't want to give up round-the-buoy racing or have quick after supper before sundown sails.
I figured there are hundreds of good sailors out there who can't afford a full blown cruising boat or don't want one because of the nature of the sailing they do. You know what I mean... probably day sailing, a few overnights, and a schedule of club racing. This kind of activity doesn't call for an expensive boat with all the amentities of an offshore cruiser. Rather it calls for a nice compromise between a performance one-design and an easily managed family cruiser... a beautifully finished boat with a big cockpit and low profile that still sleeps four and has provisions for a head and a galley.
So I took our proven Pearson 26 hull, gave her a new deck, moved the shrouds inbound for closer sheeting and wallah… I had the perfect boat. Its everthing you need at a desireable price. Give the Pearson 26 OD some thought. Mention it to your friends at the club, start a fleet, Come Sail With Us…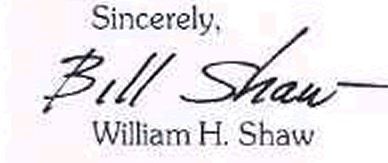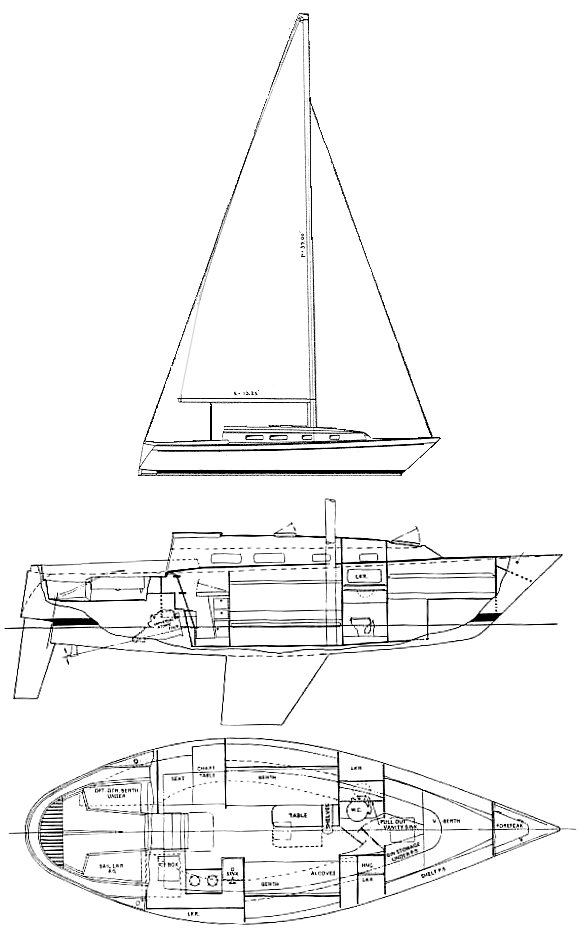 ---
Description
The new Pearson 31 was designed for the sailor who thinks winning races in a skinned out racing machine is a hollow victory. She's the boat that gives you the ability to win comfortably, without being a financial loser.
In an era of bare bones racing machines that tend to lose their value as fast as they are sailed, the Pearson 31 promises you speed along with comfort and luxury…at a price that's as sensible as the idea behind her design.
Two important advantages of the 7/8ths rig : a significantly lower rating under many rules for the racer, and easier sail handling for the cruiser.
A lot of thought went into designing the T-shaped cockpit. Note how it lets the crew pass easily on either side of the wheel…without disturbing the helmsman.
Any navigator is always more comfortable knowing where he's going. He's especially comfortable on the 31.
In the 31, the pleasure of sailing hasn't taken precedence over the joy of cooking. This U-shaped galley will please even the most ambitious on-board chef.
For the enthusiastic sailor, boat speed intensifies the pure pleasure of sailing. To command the attention of your associates through a unique combination of performance both above and below decks is a satisfaction all its own. The Pearson 31 delights in this dual purpose.
In a sense Bill Shaw's Pearson 31 is two different boats. Beneath the surface of the water she's hydrodynamically contemporary, revealing today's latest design innovations. Inside, she's a roomy luxurious yacht built with typical Pearson attention to quality.
The 31 sails beautifully, but that's only half the fun. A main salon like this is what makes arriving at a distant anchorage worthwhile.
The athwartships toilet room features pullout vanity; privacy doors, hanging locker and stowage alcoves.
Gear stowage above and below the berth, a V-filler that makes into a seat, and a privacy door…all make the forward cabin very comfortable.
Recipe for fun: mix one brisk day and a new Pearson 31 together. Enjoy to the fullest.
For the sailor who likes to cruise, race, or do both, the Pearson 31 has a winning way about her.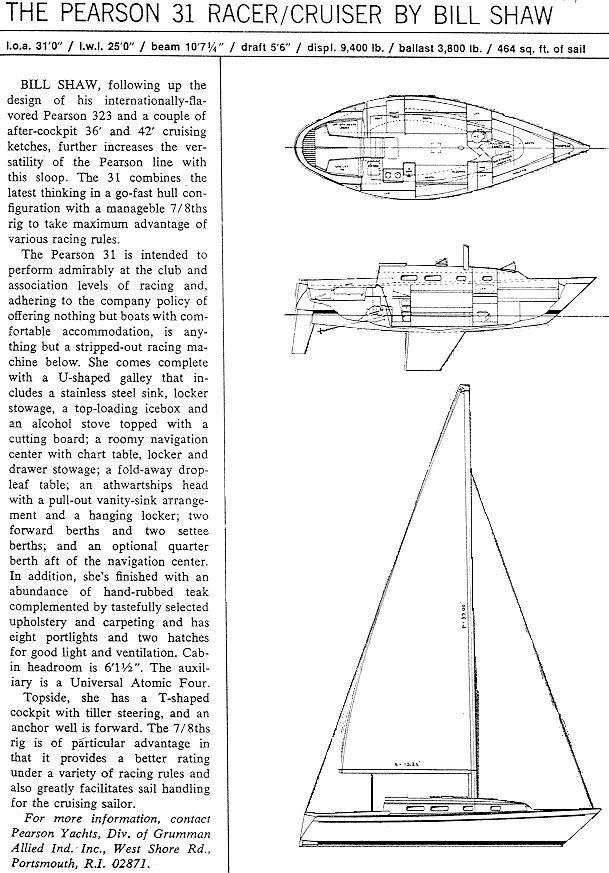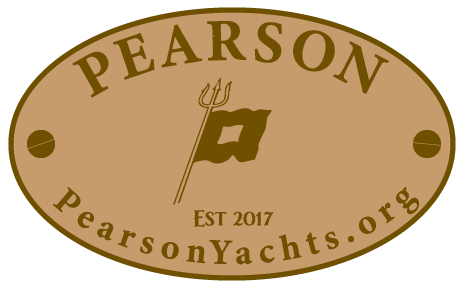 ---