For sailors who subscribe to the philosophy of free and open content.
Pearson Sailboats
Table of Pearson Sailboat Models
From 1956 to 1991 Pearson produced numerous models of boats, both sail and power. In the very early sailboat designs, including the breakthrough Triton, Pearson Yachts contracted with several independent designers. In 1964 Bill Shaw was brought in to start an in-house design team with the vision of developing Pearson Yachts as a brand which would become a worldwide leader in the "Golden Age" of sailing yachts for working-class sailor.
Key to Sailboat Table
Model: Boat model and link to image/drawing.
Type: Boat and Rig Attributes. — credits to pearsoninfo.net
LOA: Length Overall, the maximum length in feet, of a vessel's hull measured parallel to the waterline.
DISP: Displacement, the vessel's weight in pounds, calculated from the volume of water displaced by it.
Production: Approximate years and number produced.
Designer: Yacht designer
Home: Web page with specs on PearsonYachts.org.
External Websites: Opens in new browser tab or window.
Model Types
The following table lists all of the Pearson models (63+) of sailing yachts and their "Type" – most of which are a Bermuda rigged sloop (single mast with fore-and-aft sails), unless otherwise specified by Cat, Ketch, or Yawl.
---
Pearson Sailboat Models
Click header field to sort by column
---
Pearson Yachts 25th Anniversary Brochure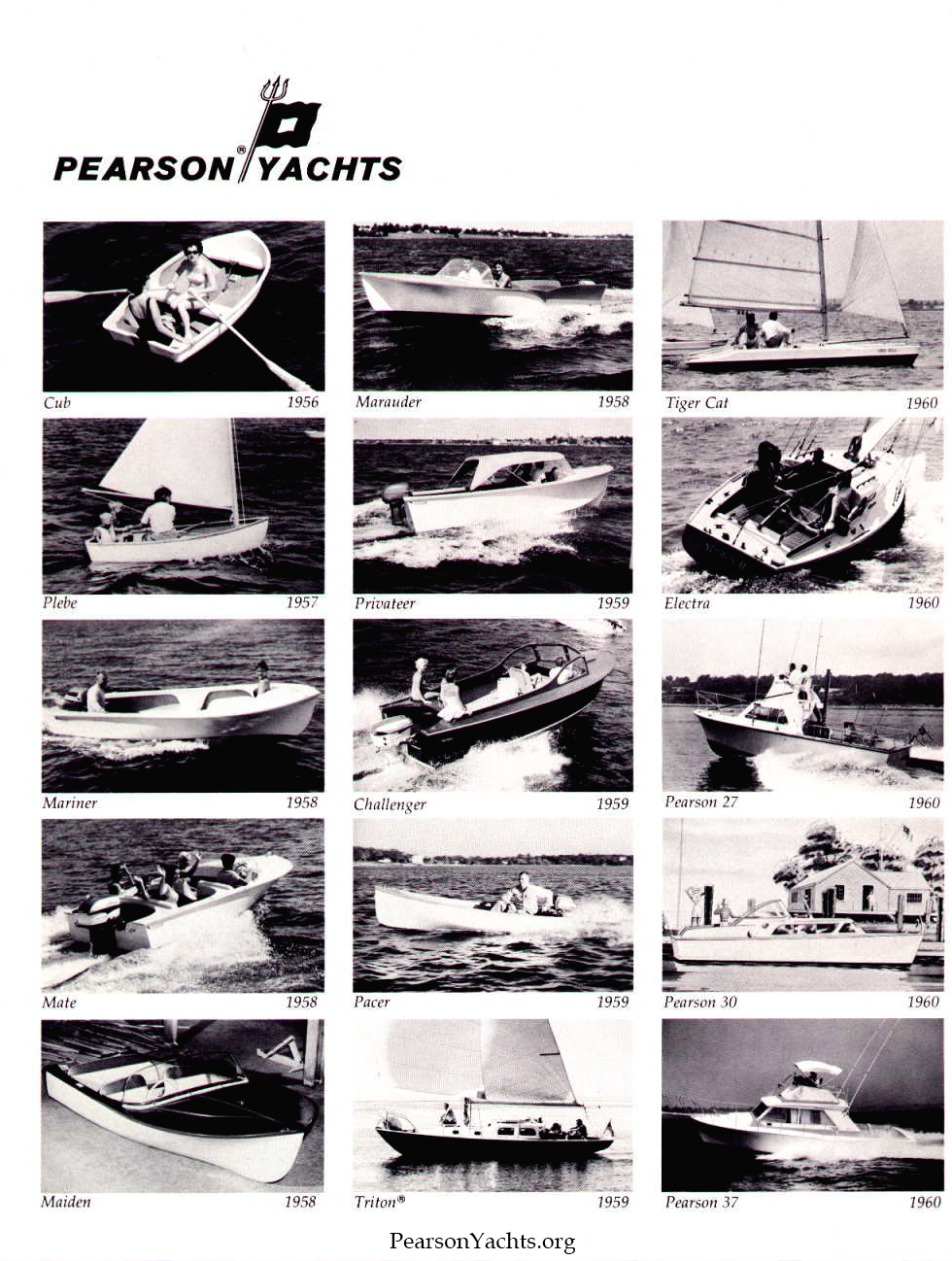 Designs 1956 - 1960
Designs 1960 - 1966
---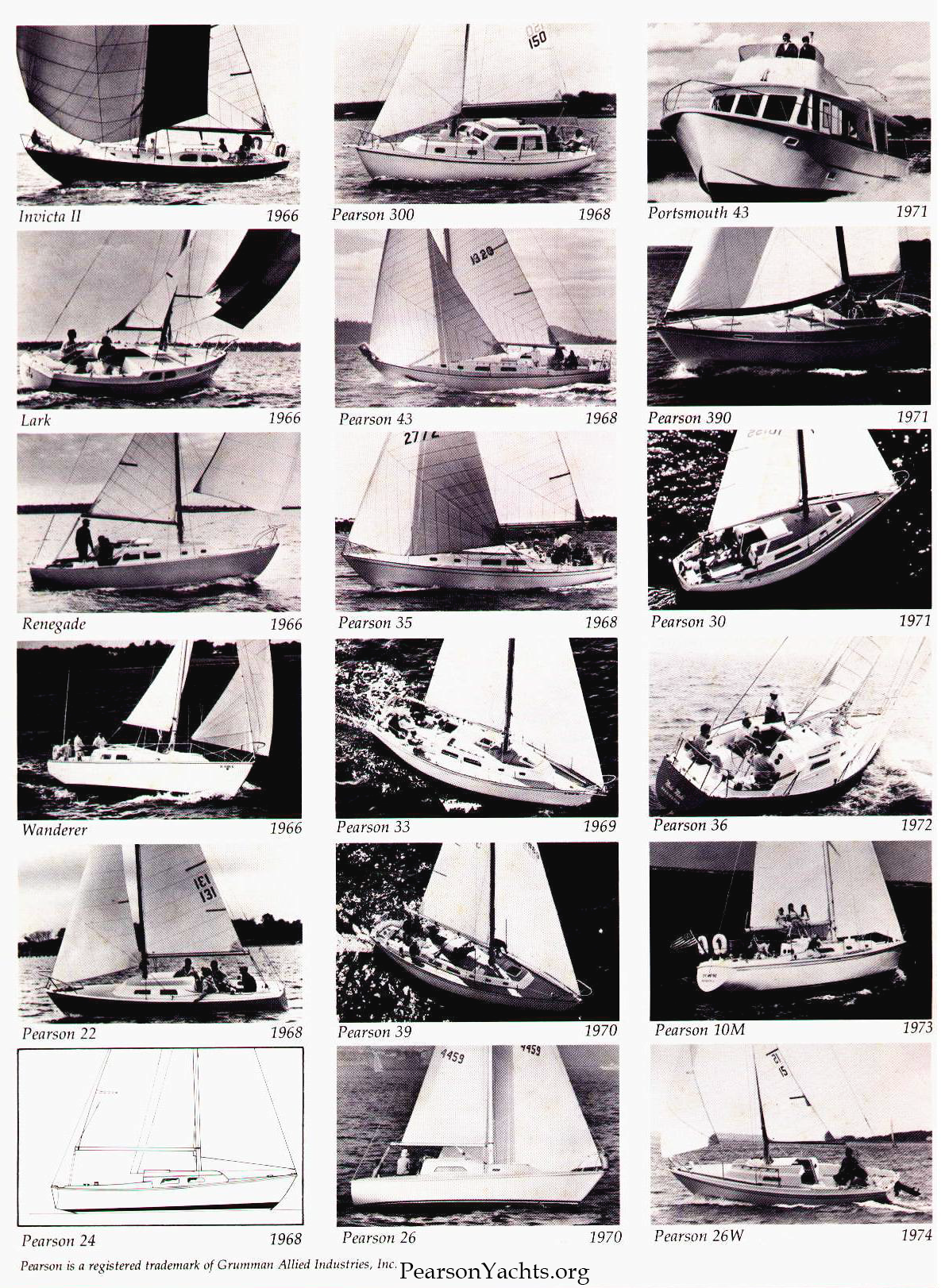 Designs 1966 - 1974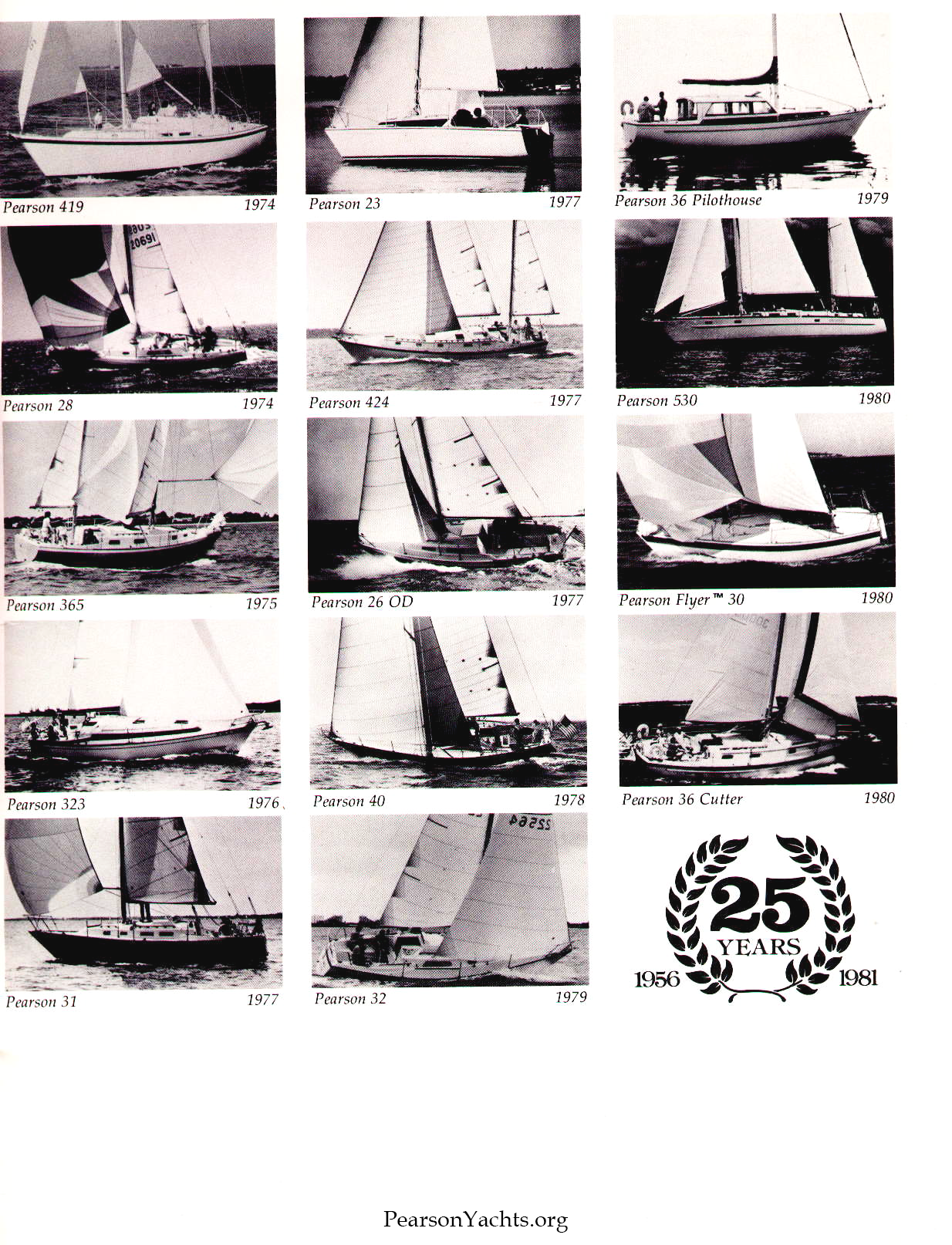 Designs 1974 - 1979
---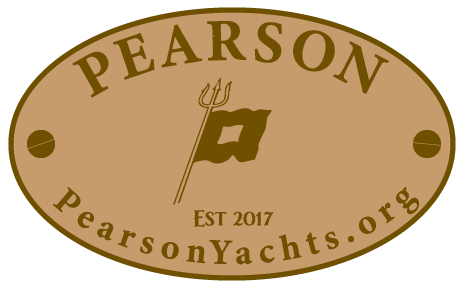 ---