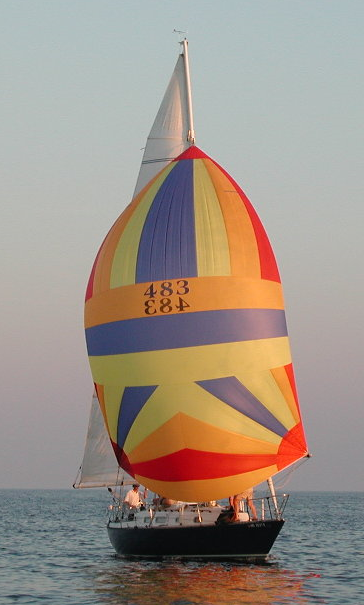 Pearson 31 Community
For Pearson 31 Owners and Enthusiasts

In 1977 Bill Shaw further increased the versatility of the Pearson line with the Pearson 31 Sloop. As a point of clarification this model is not to be confused with the P31-2 which was a new design a decade later. The original P31 design combined the latest thinking in a go-fast hull configuration with a manageable 7/8'ths fractional rig to take advantage of IOR racing rules, while still providing comfortable accomodations. It was produced as the first P31 design from 1977 to 1978 with 65 boats built.
The boat was redesigned as the P32 in 1979 with a masthead rig and larger cockpit. This model no longer met IOR rules and was in production until 1982.
In 1987 the Pearson 31-2 went into production as a new design by Bill Shaw, who said; "With ample sail area proportioned into a powerful rig, and a contemporary hull with modern appendages, the new P31 has already shown her abilities as a fast boat". It was produced until 1991 and available with a standard or shoal draft wing keel. Hull number 268 was the last boat out of the Portsmouth factory before closing for good in 1991 (In 1996 Cal-Pearson re-introduced the P31 during a short lived revival of the Pearson brand).